The expert perspective on what it takes to process food ingredients with precision. 
"Will it work?" This is a question I get asked on a daily basis. I find myself looking for the quick answer, yes or no. However, the process at PacMoore is more "Will it to work" rather than "will it work?"
Oftentimes a package or product comes to my desk that does not fall within our current machines' setup.  However, each filling machine, conveyor, taper or printer has manufacturer specified ranges.  I investigate these ranges and specifications and evaluate die lines for product compatibility.  This sometimes can lead to iterations of die lines, final product weight or size changes, and artwork approval.  Something as simple as a registration mark can make a big difference.  Smaller details can get finalized a little later.  When it is possible, we start at the beginning; however that is not always possible.  If a product is already being manufactured at other food processing companies, we are able to modify our equipment to match the existing production.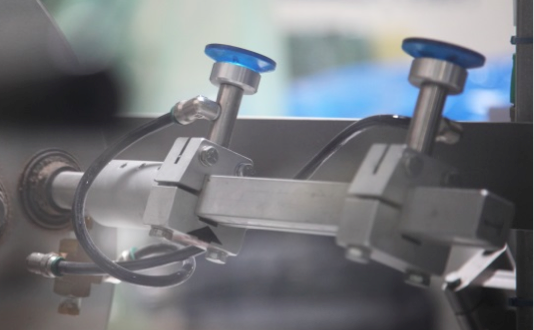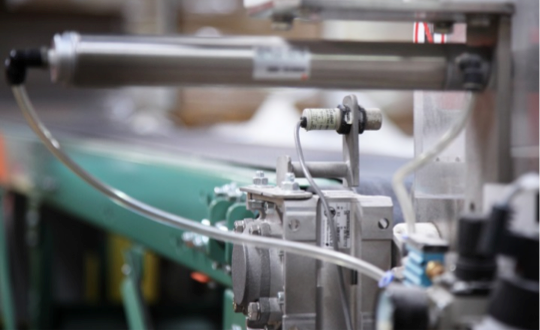 The sales team and customers share what other requirements are needed and all those small details previously mentioned.  Some requirements can be sifting, screening, metal detection, cartoning, lot coding, labeling, or a special display shipper.   We use our small pack rooms to accommodate most pouching projects.
As one of many food processing companies, we have a variety of systems that operate daily.  After the initial review of a new opportunity, the next step is to get a sample.  This helps me to evaluate the product's physical characteristics and whether we need new equipment or if we have something that will work.  Again, willing it to work with our existing equipment is beneficial to both us and the customer.  Once we've determined that all the equipment is on site, we run a line trial.  This allows our operations team to investigate line speeds and flow rates, while maintenance is able to make modifications if needed.  We review all of our findings with the customer to get their feedback, too.
Last but certainly not least, we schedule a campaign.  And this is when all the hard work begins and our operations team runs.  I know there are many choices for external manufacturing companies in Indiana, at PacMoore I have found a willingness to run almost anything –and I enjoy the challenge.
Image Credits: roads infographic©ponkrit/fotolia.com, Equipment Photos©PacMoore Products, Inc., Circle Arrows©theseamuss/fotolia.com